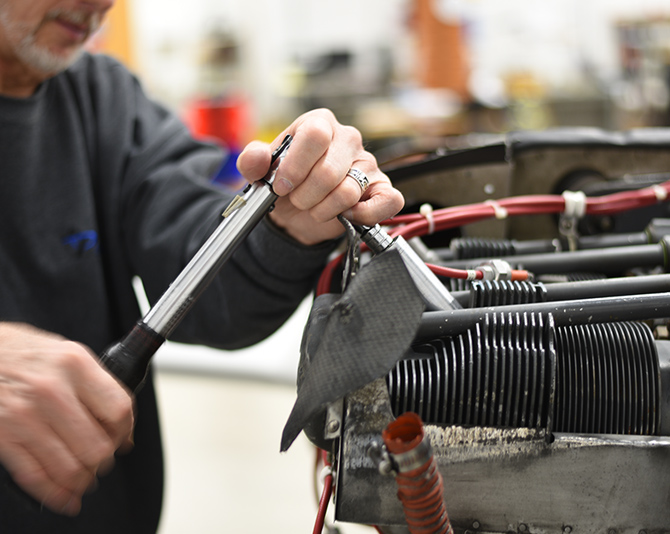 NewView has aircraft maintenance hangars located at both (KOSH) Wittman Regional Airport in Oshkosh, WI and at (KATW) Appleton International Airport in Appleton, WI.
NewView specializes in single and twin light piston aircraft. We perform the following services:
Annual and 100-hour inspection services.
Non-routine maintenance service problems.
Preventative maintenance.
Minor sheet metal repairs.
Minor composite repairs.
Pre-purchase inspections and evaluations.
NewView is an authorized Diamond Aircraft Industries DA20/40 Service Center.
The expert team at NewView has well over 100 years of combined aviation inspection/repair experience!