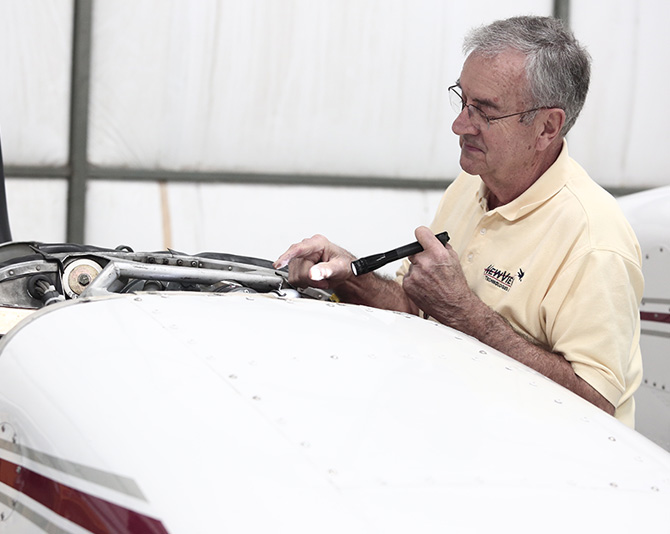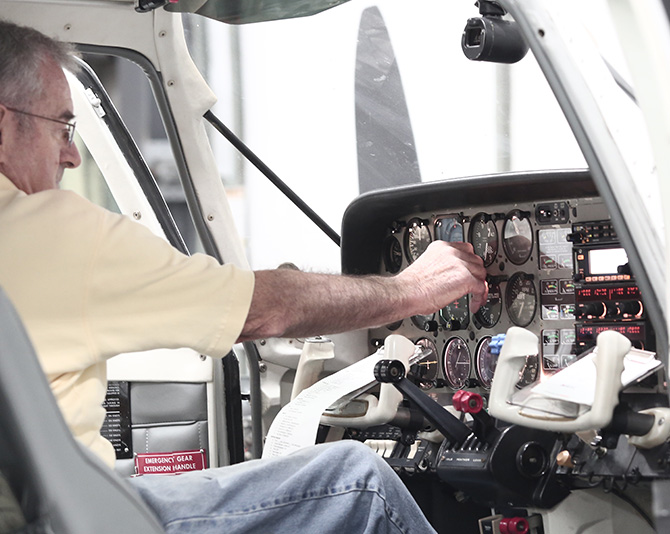 Wisconsin Department of Transportation Outstanding Achievement in Aviation Award presented to Rae & Bruce Botterman
Wisconsin Aviation Trades Association Business of the Year presented to Rae & Bruce Botterman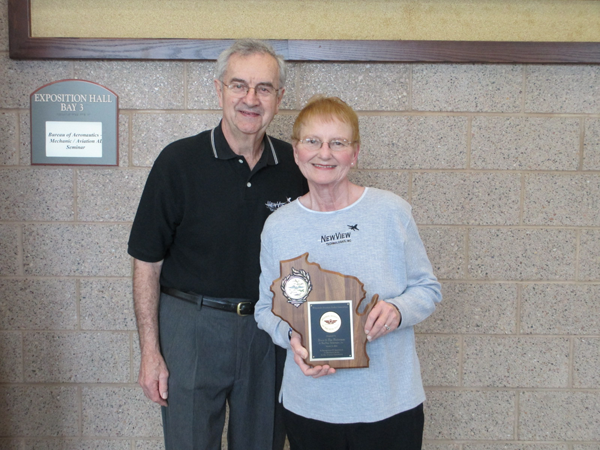 About NewView Technologies
NewView Technologies, Inc. is an FAA certified Repair Station, numbered NU7R875N, established in July 1997.
NewView has two locations in the Fox Valley founded by Rae and Bruce Botterman. The headquarters are at Wittman Regional Airport, Oshkosh, WI and a satellite station is at Appleton International Airport, Appleton, WI.
NewView Technologies, Inc. was founded in 1996 and completed certification for specialized repairing of aircraft windows…including private, corporate, MRO organizations and regional airlines…in July 1997. There are very few companies in the world that can perform this type of window repair service, a service that can save aircraft owners tens of thousands of dollars over the cost of replacing windows.
As demand for aircraft maintenance grew in the Fox Valley, NewView expanded its services to include single-engine and light twin-engine aircraft maintenance. In 2001 the company added altimeter, transponder and static system testing, and in 2002 added carry-in avionic installation.
NewView is a member of the Oshkosh Chamber of Commerce, Wittman Regional Airport Group, the Experimental Aircraft Association (EAA), Fox Valley Technical College Aircraft Campus advisory board, the National Business Aircraft Association and the Wisconsin Aviation Trades Association Board of Directors.
NewView Vice-President Bruce Botterman attended Blackhawk Technical College in Janesville, WI and received his Airframe and Powerplant certificate in 1966. Bruce has had his IA inspection certificate since 1970 and was part owner of the FBO at Appleton International Airport from 1973 until 1995, where he served as general manager and the aircraft repair shop manager. He recently received his Charles Taylor award from the FAA for 50 years of continuous aviation maintenance service to the industry.
Bruce has displayed window repair items and has been a speaker at Midwest Inspection Authorization Refresher Training programs each year since 1998.
Awards
Wisconsin Aviation Trades Association Business of the Year, 2003
Wisconsin Department of Transportation Outstanding Achievement in Aviation Award, 2005
Charles Taylor Award for 50 Years of Continuous Aircraft Maintenance, 2016